Enrique C. Feldman, M.S., M.M. | Educator * Artist * Public Speaker
Founder GLF, Public Speaker, Creator iBG®, Co-Creator Sam The Ant®, Creative Consultant for Sumerian®, Grammy Nominated Artist, Composer, Conductor, Content Creator, Chef, Co-Owner of Cuban Twist (Bringing Real Food Back), Legacy Partner - Local First Arizona, and Advisory Council Member for CCLAC.
Nathaniel Bradley | Inventor * CTO * Philanthropist
Inventor: foundational patents in mobile marketing, ad network display, audio, phonetics, AR, drone and robotic IP, healthcare, Ai, & music. Founder of multiple companies including but not limited to HipCricket (hipp), AudioEye (aye), Parallax Health Management (prlx), Bionic Aerospace, and Sumerian. Charitable work; La Frontera AZ and Grafton Integrated Health Network.
Dr. Tim Harrigan, Chiropractic Physician, Health, Wellness, & Nutrition Coach
Dr. Harrigan is a recognized expert in educating and coaching in all areas of health, wellness, lifestyle, whole food nutrition, nutritional supplementation, exercise and ergonomics. His Bachelor of Science is from Kansas State University and his doctorate of Chiropractic is from Parker Chiropractic College in Dallas. His formidable training and practical experience includes the most progressive approaches to nutrition. His many affiliations, partners, and professional memberships include, but are not limited to: University of Arizona Staff Advisory Council, United Way, Wellness Council of Arizona, and the Tucson Orthopedic Institute.
Sam Sierra-Feldman, B.M. | Creative * Artist * Educator
Sam currently serves as the music teacher for the Tucson Hebrew Academy, as Assistant Director and Composer in Residence for The Helios Ensemble, as a church music director on the Davis-Monthan Air Force Base, and as an instructor and music director for CYT Tucson. Sam also enjoys writing the "Sam the Ant" children's book series with her co-author, Enrique C. Feldman, and is passionately devoted to her cats and the Wizarding World of Harry Potter. Sam is a graduate of the University of Arizona with a degree in Vocal Studies and a minor in Creative Writing.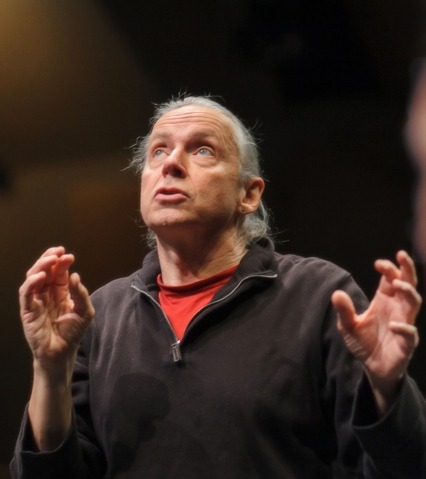 Rick Wamer, M.F.A. | Artist * Educator * Producer
International Performing Artist as Mime, Actor, Director and Producer, Guest Faculty Stella Adler Academy of Acting in Hollywood, Educator, Creator of Podcast Ordinary People - Extraordinary Lives, and Co-Founder of EmbodyLearning®
Alison Marshall, PhD | Teaching and Performing Artist, Choreographer
International Performing Artist and Choreographer. Her projects and performances are global in scope, including Mexico, Columbia, Holland, Belgium, England, and the United States. Her work focuses on embodied learning and connecting movement with meaning. Alison is on national dance faculty at Lesley University, College of Creative Arts. She has served as faculty in dance and education at Arizona State University West, the University of Washington, Prescott College and the Project Zero Summer Institute, Harvard Graduate School of Education.

Dr. Carroll Rinehart | Legendary Music Educator * Guide to Generations
Lowell Scholar, Co-Founder of OMA Foundation, Opera in the Schools and Inventor of Auditory Memory Games